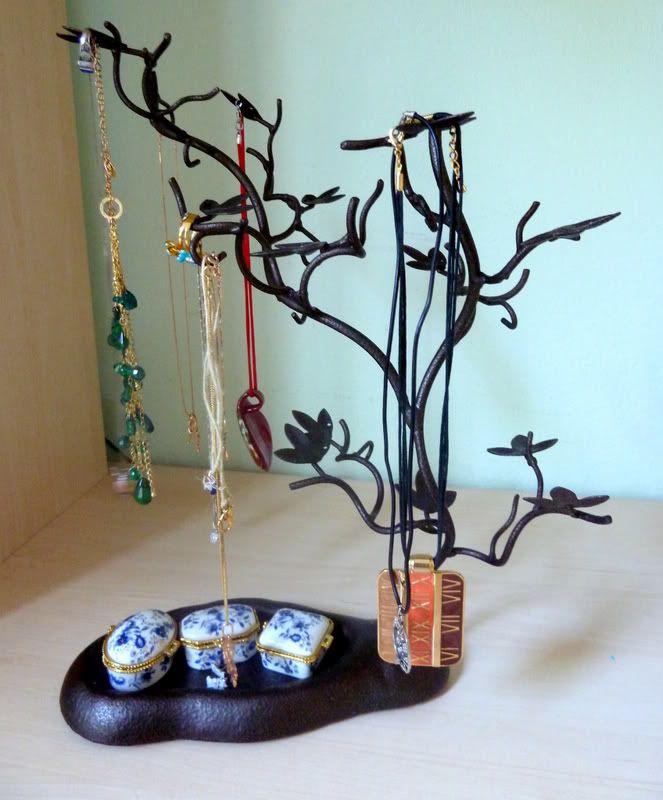 My mom found this jewelry display for me at Costco of all places. I figured now would be a good time to share some of my own pieces. I love accessories and jewelry, however, I rarely buy any for myself. Its a mix of not being able to wear them to work/not finding it practical when I can just buy another handbag instead ;). Most of my collection are pieces that I have been gifted or have kept for sentimental reasons.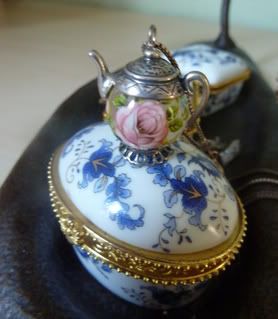 My father bought me this teapot at an antique shop when we were shopping together one day. My family drinks tea 3+ times a day so it seemed quite appropriate.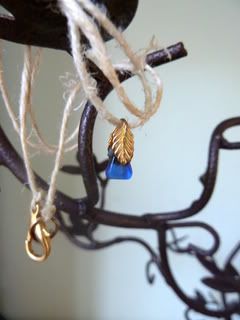 I purchased this little handmade necklace from a man working from his truck outside of Pebble Beach outside of Monterey. Its made out of a beautiful tiny piece of sea glass.
I love this ring even though it is so big I can only wear it on my thumb. The turquoise and gold together are one of my favorite combinations.